We have received a number of questions relative to the documentary requirements for Application for Reclassification of Positions.
May we invite your attention to the attached DepEd Order No. 97-2011: Revised Guidelines on the Allocation and Reclassification of School Head Position (HT1 to HT VI; P1 to PIV). The said DO provides the rules and criteria on the allocation of school head positions and promotion of school heads through reclassification of positions.
Also herewith is Regional Memorandum No. 239-2018 which details the List of Documents for Position Reclassification (T I-III; Master Teacher; and School Head).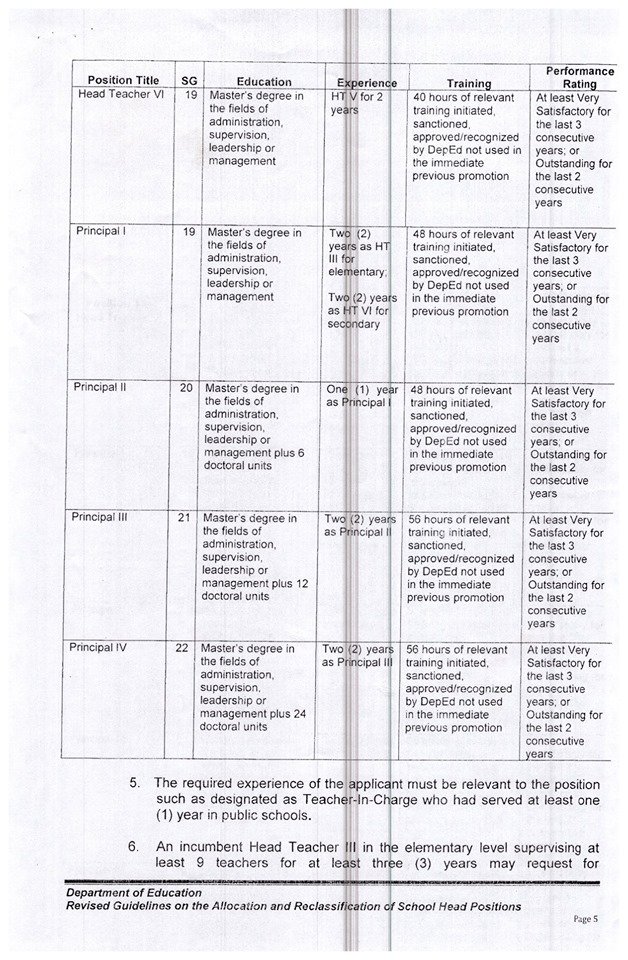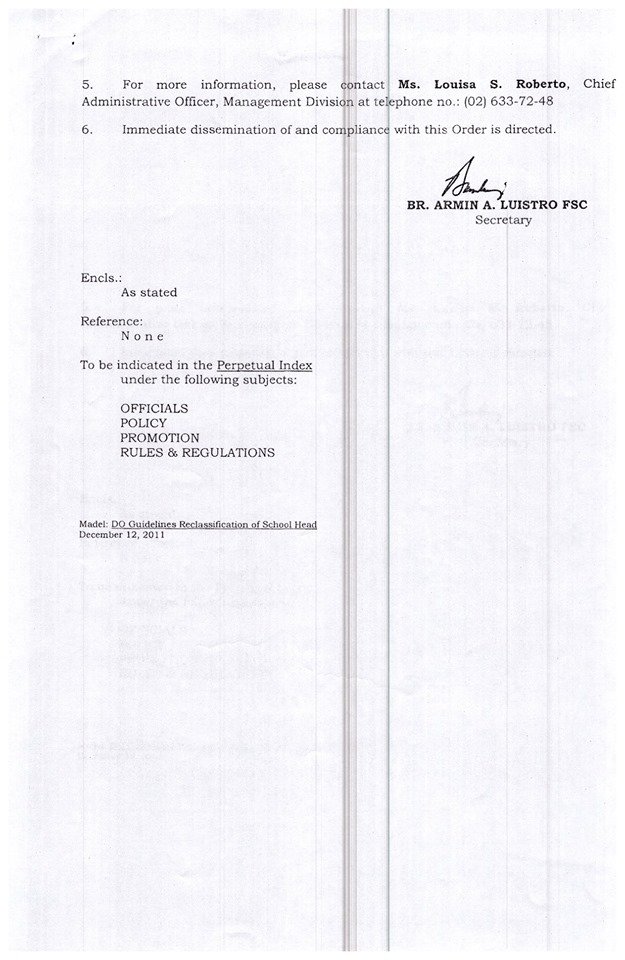 68939865_1839569902855157_5394967613744873472_n
69016309_1839570259521788_5537924470615834624_n
69079997_1839570219521792_2388061628290564096_n
69111728_1839569956188485_7053560919762141184_n
69116939_1839570579521756_2001301064531312640_n
69133409_1839570116188469_2303977481578741760_n
69133409_1839570382855109_7057999523649421312_n
69154424_1839570006188480_6516572866824110080_n
69248201_1839570636188417_1895025161103474688_n
69310838_1839570742855073_8546165769992404992_n
69318352_1839570682855079_7498164878998241280_n
69334113_1839569706188510_8805732449238646784_n
69359306_1839570779521736_6643718922581311488_n
69389254_1839570189521795_2032688346228064256_n
69393091_1839570059521808_3331113606132531200_n
69448862_1839569589521855_1542885568508067840_n
69743514_1839570316188449_4042643675371536384_n
69875682_1839570722855075_6598457260135940096_n
69905431_1839569776188503_7468807879881916416_n
70135177_1839569859521828_3730073285761695744_n
We hope to have answered your concerns