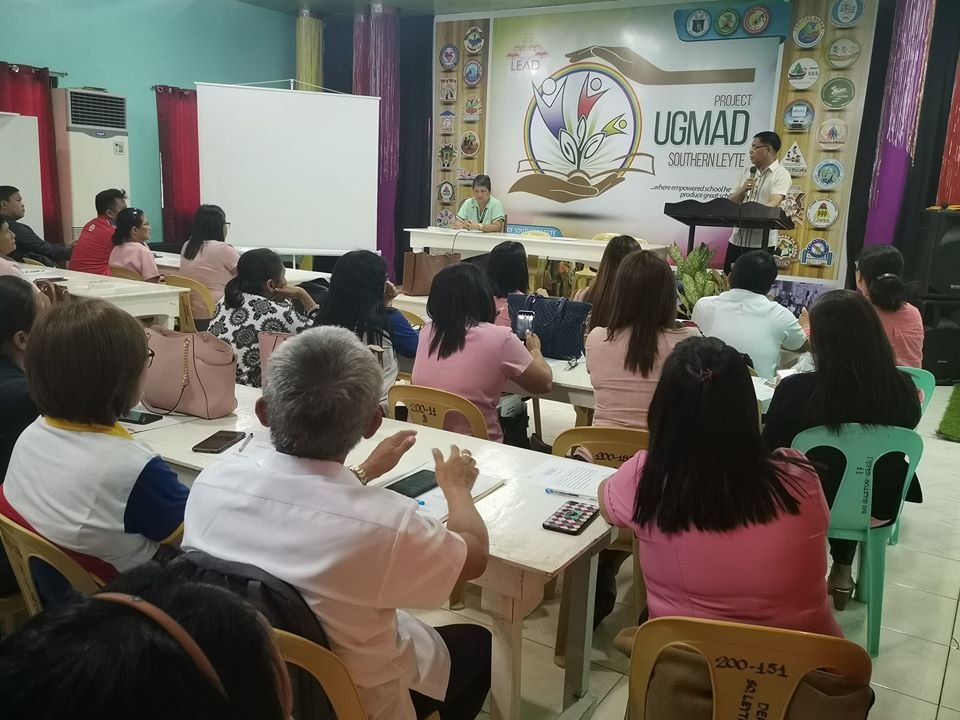 83373223_2012306638914815_41571186026479616_o
83415427_2012307398914739_6286046291122192384_o
83419605_2012306715581474_6938388592876060672_o
83454457_2012307258914753_2528586653203693568_o
84211497_2012306525581493_6243546649130434560_o
84415706_2012306898914789_4690105970859180032_o
84634356_2012306382248174_4975774287349678080_o
A total of 61 employees of the Division of Southern Leyte took their Oath of Office as newly promoted Principal 4/3/2, MT3/2/1.
The swearing-in ceremony was administered by Schools Division Superintendent, Dr. Pedro T. Escobarte, Jr., CESO V.
In his message, Dr. Escobarte congratulated the promotees and encouraged them to pay it forward. "You are promoted because you went through the proper screening, you met the qualification standards. Promotion is not a right. It is a privilege. As the appointing officer, I intend to promote only those who really deserve it. That is why background check about the person for promotion is sought. We may ask your peers, your superiors, your subordinates, the community about you and your performance in the school. The appointing authority has the wide latitude of discretion that he can use to ensure that only those who are performing well and are dedicated to the job shall be promoted", said the Dr. Escobarte.
The Superintendent further reminded the promotees to help those behind them get promoted, to use their promotion for the school and learners, not to use their authority and power to hurt other people or cause trouble.